JOIN US
Worship at home or on the go with WOCC live streaming,
or later playback viewing on our Facebook Account
SERVICE TIMES
9:00 a.m.  Contemporary Worship
10:00 a.m. Sunday School for all ages
11:00 a.m. Traditional Worship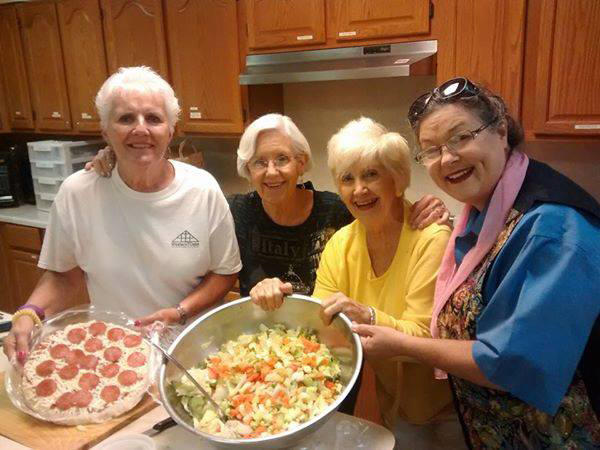 Our Congregation
Western Oaks Christian Church was founded in 1964 and has a rich tradition of warmth, hospitality, and community service. With the recent adoption of our long range ministry plan, we are now prepared to move forward with a number of challenging and exciting ministries. We believe that each person is uniquely gifted and called by God to serve the cause of Christ in the world. We are committed to helping visitors and members in their spiritual journey through nurture and service.
We believe that we are called to provide ministries that meet the physical and spiritual needs of people. We recognize that people worship and connect with God in a variety of ways, so we provide alternative worship experiences to celebrate this diversity.
Childrens Worship
Let the Children come to me and do not hinder them, for the Kingdom of God belongs to them. Children are not just the church of the future, they are the church of today. Here at Western Oaks Christian Church we strive to provide a safe and exciting opportunity for children to explore and grow in their faith and belief in a loving God. Children have the opportunity to attend Worship and Wonder and explore their own worship through play and pondering what the message of God's love means to them. Children are also a welcomed part in the life of the church and the sounds of children in the sanctuary are always a delight. We understand parenting is a tough job, especially for single parents, and we are here to support you and care for you and your children.