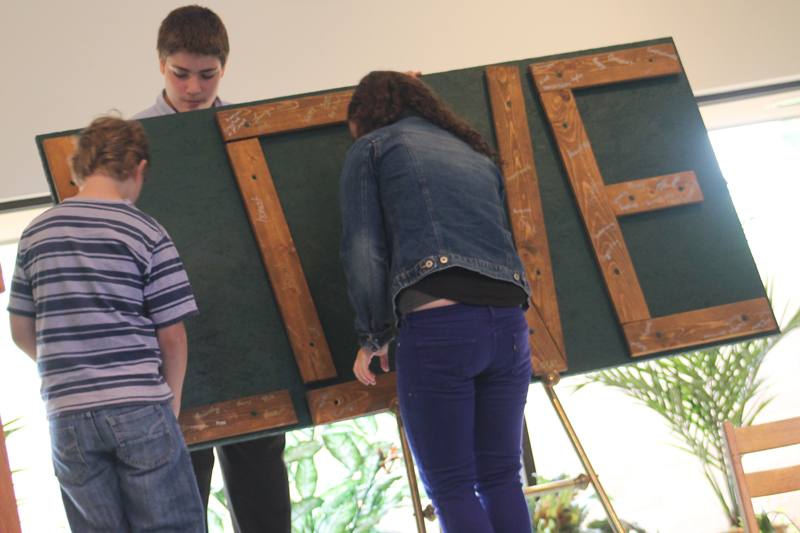 Mobile Meals
Mobile Meals Preparation — 9:00 a.m., Wednesday
Through the Outreach Ministry of Western Oaks Christian Church, members prepare and deliver meals each Wednesday within a specified geographical area. Volunteers are needed, and anyone interested in cooking or delivering meals, please call the church Administrative Assistant at 789-8812.
To start receiving mobile meals, please call Mobile Meals of Oklahoma County: 405-607-2314 to discuss the Mobile Meals program.
Providing Space to Neighborhood Groups
We share our space with the Oklahoma County Elections Board for precinct voting, with Oklahoma Department of Human Services for training events, with Putnam City West parents for a place to feed supper to the football team, with the Putnam City West soccer team for practice space, with the Bethany YMCA for summer camp programs, Al-anon, and other groups.
Refuge Church Supper
Four or five times a year, volunteers from Western Oaks Christian make supper and take it downtown to serve to members of Refuge Church, most of whom are homeless. We join them in their church service before we serve them dinner.
Health Fair
The church arranges for health care service providers to come to the church to provide information, free services such as flu shots, and an opportunity to donate blood.
Events for Neighborhood Children
The church provides Trunk or Treat, an Easter Egg Hunt, and a place for kids to play basketball.